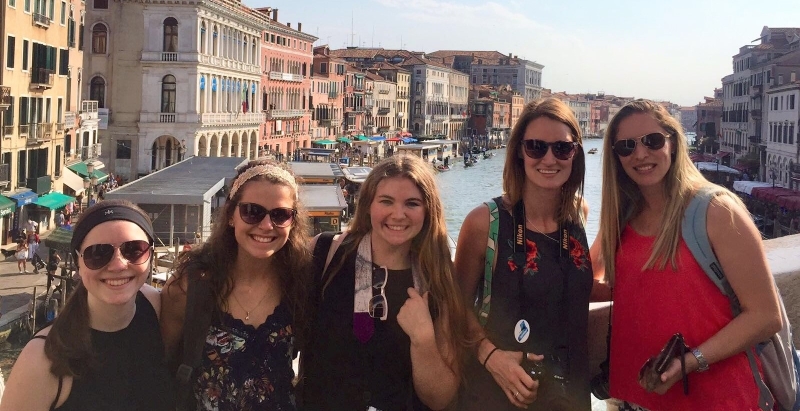 Study Abroad Program Helps Students Think Globally
Fast facts
Some fast facts about the globalization of today's business environment include:
72% of all S&P companies report some kind of international revenue demonstrating the need for globally competent employees. (Forbes)
Study abroad alumni found employment quicker and earned $7,000 more in starting salary. (PRWeb)
97% of students surveyed stated that study abroad served as a catalyst for increased maturity.  (IES)
Preparation for success in today's global workforce means acquiring the combination of knowledge, skills and attitudes often referred to as "global competencies."  Students must become knowledgeable about other countries, develop cross-cultural communication skills, and acquire the sensitivity that enables them to appreciate and work with diverse cultures.  One of the best ways to become more globally competent is to experience day-to-day life in another country with the preparation and guidance that enables insights and understanding.  
Surveys indicate employers are interested in graduates who can think globally. Participating in a study abroad program is one of the the best ways to discover the full meaning of intercultural competency and to experience critical thinking in a global context. 
Davenport University provides these kinds of opportunities through its study abroad programs, enabling students to study almost anywhere in the world from three weeks to one year. Students can study about finance in London, experience 5,000 years of tradition in China, tour multinational corporations in Germany, learn about global economics amid the diverse flora and fauna in Kenya, or learn Spanish in Costa Rica.
Davenport's international programs will continue to expand into areas relevant to all students.  Whether their interest is in Medical Spanish, International Business, or simply to understand other people and perspectives, study abroad is something all students should consider.