Project Success Stories
Davenport Joins Common App
I couldn't be more proud of how the team came together, collaborated and met the deadline of this very fast-paced project. This effort will directly contribute to our enrollment goals for Fall of 2020. - Deb Cooper, Project Executive Sponsor

This Fall Davenport University joined Common App, a community of nearly 900 colleges and universities dedicated to streamlining the application process. Common App provides students the opportunity to search for colleges and universities that meet their educational needs and wants. Students can search for schools by a variety of variables, location, program desired, size of enrollment, and more. The landscape of today's students is rapidly changing and Common App removed the barrier to entry for students to be able to experience a variety of schools through their directory of colleges and institutions from their own device at home or at school.
Common App allows students to apply to a variety of colleges and universities from one profile. Common App also connects with the students High School Counselor. Through this connection, Davenport receives not only the students' application but their transcripts and test scores.
As of January 15, 2020, Davenport has received 415 High School applications from Common App. Of those 415, 199 are currently Accepted to Davenport! While this is a great increase in applicants and accepted FTIAC students, the true success will not be known until after the start of the Fall 2021 semester.
The project team of Laura Ayotte, Patrick Czerew and Kurt Carlson did an exceptional job throughout this project on an extremely short timeline. To view Davenport University's college profile, visit Davenport University College Profile.
---
Blackboard Learn with Ultra Experience
I love it. I think it is way more efficient/accessible to navigate with the modernized interface; compared to the previous versions dreaded list view. With that said, I do not think students will have a challenge transitioning quickly. - DU Student

To keep up with the Ultra experience Blackboard is offering, Davenport implemented the upgrade of Blackboard Learn to Ultra. The Ultra experience is comprised of three components: the Ultra Base Navigation, the Original Course View, and the Ultra Course View. At this time Davenport only implemented the Base Navigation and kept the Original Course View. There will be a future project to implement Ultra Course View.
Faculty, staff, and students are already enjoying the improved navigation with a more user-friendly Davenport institution page. This page is a go-to resource for the academic community. The modern design is simple and intuitive. The enhanced platform provides the ability to adjust to any screen size and supports use on more devices including cell phones and tablets.
The success of Blackboard Learn Ultra go-live was a collaboration of many. It was a long journey for the core project team, ITS and Global Campus, working closely with Blackboard Inc. Their hard work, dedication, patience, and problem-solving to overcome some major obstacles was a key factor in the success of this project. Working together they took on each challenge and worked to find a solution. Even at the eleventh hour, this core team figured out a way to solve the last issue. Once Ultra was live a team of testers made up of faculty, staff, and students tested functionality, tools, courses, etc.. within two days to make sure everything was working correctly for the start of the Spring/Summer semester. University Communications got the word out and training was provided. Outstanding job to all those involved who helped make this project a success! 
Blackboard Learn Ultra is Live!
---
Payment Popup Window | Reserve Your Classes!
We are seeing great success in the number of students that have reserved their spring/summer 2019 classes. - DU Bursar
Each semester a significant number of students do not confirm their enrollment to Davenport and complete the payment process in time, which can lead to a student being dropped who planned on attending.
How can this process be improved?
How do you increase student awareness?
How can you require an action from a student?
Today's student receives a sea of emails, so sending one more email reminder would most likely not help. It would not increase student awareness and definitely does not require an action. So, what would work? 
A popup notification window was implemented for the Spring/Summer 2019 semester. Those students who still needed to complete the process of reserving their classes would see a popup window when they logged into their student connections account. The window would not disappear until they reserved their classes. It was a risky approach and there were some concerns regarding how students would react to required action. Prior to the pop-up window going live, only 28% of registered students had reserved classes. Within the first week of go-live, the popup proved to be a success. After one full week, 66% of registered students had reserved classes compared to 45% from the same week in 2018. The analytics showed a 21% increase immediately. The window continues to show an increase in reserved classes over the previous year.  
Great job to the project team for the success of the Payment Popup Window!
---
Syllabi Enhancement | Adding Automation to Course Syllabi
The internship opportunity for students was a great advantage of this project.  Their help was invaluable. - Project Team Member
Each Semester Davenport offers different courses to help students get where the world is going and land their dream job. At the start of each course students quickly reference their syllabus to measure what it will take for academic success. From what books are required to what is the university policies are critical to helping students prepare.  
In previous years Davenport had a process required manual compilation of each syllabus. This not only had a chance for human error but also took a considerable time investment. By the project team creating an application to automate this process, it ensured accuracy in the syllabus and made sure students were getting the most current and updated version.
The success of this Syllabi Enhancement project comes as a joint effort between the project team and student workers. These student workers provided the needed resources to ensure the project team was able to meet key deadlines, ensuring the application was ready for launch before the Fall semester this year.
Moving forward with this syllabi enhancement project has been a learning opportunity. One that can be applied to other projects across the university, the value students can offer, and experiences they can gain through these projects not only improve things at the University but also is another avenue to prepare students for their future careers.
---
New DegreePlan Feature, SEP, Allows Students to Create Educational Plans
Being able to plan ahead of time what classes are coming throughout my college career. - DU Student
Davenport University has launched a new feature in DegreePlan to enable students to take full ownership of their educational plans and goals.  
Following three years of planning, implementation, training, and testing, the Degree Works™ Student Educational Planner (SEP) tool went live on May 7 in Davenport's DegreePlan. Students will be encouraged through ACES 100 courses and other means to use the tool to plan their full academic careers early on, enabling them to efficiently fulfill degree program requirements. Completed SEP Plans will also help DU determine when courses should be offered and assist in building an effective yearlong schedule.
"We have often heard from students that they become frustrated when the courses they need to graduate are not available," said Executive Vice President for Academics and Provost Linda Rinker. "The Student Education Plans will help them take more control over their own academic journey and help them to plan in advance the courses that they take – and when. This will help us have a better view of when we need to schedule certain classes that are not available every semester."
Davenport University selected the Degree Works SEP tool after extensive research that involved dialog with other universities using this feature.
"The biggest success Purdue has had with the SEP comes from using templates to provide all of our students with access to a four-year plan of study," said Kylie Edmond, associate registrar for systems and technology at Purdue University.
"This provides students a clear path to graduation and keeps us in compliance. A win for everyone!" Edmond said.
Tonya Moreno, an academic advisor and instructor at East Tennessee State University, said she relies heavily upon SEP to help students visualize their plan of study in a concrete way from the beginning.  
"Even though things may change, they at least have all of the pieces to help them choose wisely every semester," Moreno said.
SEP templates, which match Program Sequences, and Blank plans are available to assist students with planning their sequence of courses and tracking their progress to program completion. SEP templates work best for FTIAC (first-time-in-any-college) — students with few articulations or transfer credits — however, any student can create a SEP Plan. The full benefits of SEP Plans will not be realized until most FTIAC students in the institution are utilizing the tool, which should take about four years. While the accuracy of the data will build over time, at least two years of data is needed for reporting purposes. We are hopeful that in the future, following necessary system upgrades, Davenport will be able to allow students to schedule courses directly from their SEP Plans.
DU advisors have been trained in SEP and are able to respond to student questions. DegreePlan and SEP Plan training tutorials for students are available at LibGuides ACES 100 course.  Empower U has informational SEP tutorials available for staff and faculty to view. Advising and Registrar's Office have worked collaboratively to provide students with the necessary tools and tutorials to create their SEP Plans successfully and take full ownership of their academic path.
---
WebFocus Dashboards | Adding Engaging Visuals to Reporting
With the help of the Project Management Office, this project advanced as smooth as silk. - Kathy Aboufadel 
It can be daunting to have to search through a sea of reports to find the information you need. When important decisions need to be made having a visual dashboard with live measurable data is crucial to making effective decisions and continuous improvement.
In order to add these visual dashboard tools to WebFocus, leadership tasked the project team with the upgrade. The challenge the team then faced was installing this upgrade with as little downtime as to not impact day to day operations and make sure all Davenport's reports moved over correctly from the old to the new version.
The success of this WebFocus upgrade project comes as a joint effort between Institutional Research and the Enterprise Applications Team. Working together to make sure all reports are tested thoroughly with various departments across the university in both the testing and live environments, the project team was able to ensure reporting meets the needs of the constituents. Meeting regularly to address all upgrade issues was key to this project's success!
Moving forward with this upgrade has been a learning process. One the project team looks to reflect on in future upgrades. Please look forward to it! 
---
Virtual Orientation | The Solution for Adult, Transfer, and Online Student Retention
I feel everyone worked well together. No one was afraid to ask tough questions. - Jenny Thurber
Beginning your college journey can be challenging. But here at Davenport, we are here for our students each step of the way.
Faculty and Staff are always looking for ways to improve Student onboarding. This can especially be difficult for the Adult, Transfer, and Online Students who may have a hard time making it to an on-site orientation.
So leadership decided that a virtual orientation would be the best method for delivery to this audience of students. But they didn't want this population of students to not receive the same benefits that a student who had an on-site orientation. They wanted an Adult, Transfer, and Online Student Orientation Redesign that was both engaging and informative.
The project team was tasked not only to find the best tools for delivering this virtual orientation but to work with all departments at Davenport to ensure the content delivered was relevant and up to date. By creating this orientation students will be better prepared and are more likely to succeed while here at Davenport. The project team looks to track the virtual orientation's success on its impact on student retention!
---
Project Success Metrics – Attendance App Expansion   
Project success metrics provide a window on performance. They reveal when we reach a stated objective and are an integral part of an establishing a culture of continuous improvement. - Dr. Scott Epstein, EVP for Quality & Effectiveness
Davenport Leadership and the Project Management Office implemented a new process in 2015 for all projects – Project Success Metrics. When a project is completed it is important to validate how well a product, process or result is being used by the user community. Measuring project success is not enough to determine how well a product or process is being used. The true measurement of project success is the results of the end-user.
Project metrics are objectively measurable parameters that pertain to the project. These parameters are part of project control, project justification, and project acceptance by the end-user and the result of ROI. Success metrics should be able to measure the benefits of the project to the business case.
The Attendance App Expansion project was one of the first projects to include success metrics. Project sponsors and team members determined what the metrics should be and how long it would take to gather these metrics. To accomplish this Nancy Titmus (Registrar/Records), Clara Johnson (Accounting), David DeBoer (Financial Aid), and Greg Foster (Student Services) provided metrics for the Attendance App Expansion project for one year. Their diligence and dedication to providing these metrics have been beneficial in understanding what the success was regarding different user communities. These results will not only help Davenport learn what is successful and what is not when implementing a project but also improve on what is needed for the user community of staff, faculty, and students.
---
Paw Prints | WiFi Printing for DU Students       
It is easy to use! - Heather Cook, DU Lansing Library Student Worker
The "Paw Prints" WiFi printing is fantastic! I have taken advantage of using Paw Prints while I am grabbing a quick lunch in the Panther Den, or printing from in seat classes at the Downtown DU location. Paw Prints makes it more convenient as a student to print the essentials, wherever they want and whenever they need. - Caren Brown, DU Grand Rapids Student
Need to quickly print something on the go? Now you can with Paw Prints WiFi printing!
Students have long asked for wireless printing capabilities, especially for their personal devices. With the implementation of Paw Prints, the wait is over! Davenport is pleased to announce that the Wireless Printing Project Team has successfully implemented Paw Prints WiFi printing, an enterprise wireless printing solution. Students can now print from laptops, Android phones, and tablets to designated printers at multiple DU campus libraries.
The project team was charged with the task and found a way to scale a piloted version of DU's Paw Prints, created by Josh Isaak, ITS Senior Internet System Architect, and make it bigger and better. Success was right around the corner when the team was able to virtually install the system to multiple campuses, use existing multi-functional printers, at no extra expense to DU and achieved wireless printing from different devices. There is now a designated printer at each campus library, in the lobby of the Peter C. Cook Center and in the W.A. Lettinga Panther Den.
So, need to quickly print something on the go? Now you can with Paw Prints WiFi printing!
---
Admissions Workflow          
With the help of Kevin Koetsier (PMO) and Laura Baillod, Mike Lehner, and Jessica Dunn (Enterprise Applications Team) we were able to create a workflow that generates an email to the admissions representative when they are assigned to a new application. This greatly improved admissions efficiency because this task used to be manually performed by the Directors of Admissions. It also reduces the turn-around time for the new applicant and allows the applicants to be contacted the same day that their application is processed - instead of waiting for the applicant to appear on the following day's activity report.
Additionally, time-saving workflows were created to assist admissions' staff with:
receiving pending applicant test scores
receiving notification of official transcripts
receiving notification than an application has been accepted using scenario-specific codes; such as a student who started in a prior term (SE) or registered for courses in a prior term (RE).
---
The Project 2013
This project went very well and I look forward to any potential projects with so many positively-charged ITS team members! - Kerry Prentice
Great job showcasing our PMO and ITS as well as the newly completed Auditorium upgrade. - Scott Radtke
Davenport University proudly hosted this event on April 16, 2013. Students from Grand Valley State, Michigan Tech, University of Phoenix, Kalamazoo College and Davenport University competed. This event gave ITS the opportunity to provide production-quality video streaming for the West Michigan Chapter of the Project Management Institute. After successfully completing the Lettinga Auditorium just weeks before this event, our ITS team demonstrated superior knowledge of the equipment and provided an excellent outcome.
The theme for 2013 was "Keeping Our Youth - Our Future - Here", which is also item #4 of the 10 initiatives in Governor Snyder's Reinventing Michigan campaign.  
"We are excited to have WMPMI bring focus and visibility to what Governor Snyder is trying to accomplish with the Reinventing Michigan campaign. We know the student teams competing in THE Project 2013 competition will come up with creative project plans that may well lead the way in how Michigan approaches this critical area; keeping our best and brightest students in Michigan after they graduate from College" said Dick Posthumus, Senior Advisor to Governor Snyder and one of the Executive Judges for THE Project 2012 competition.
Again, great job to all those involved who helped make this a successful event!
---
Satisfied Students Enjoy DegreePlan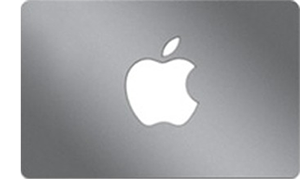 I like being able to see which of my transfer classes are applied. It helps me to plan my classes for the next year - Lynn Zielinski
Really easy to use. I like this feature a lot! - Robin Canty
Our project team was dedicated to student success from the beginning. Since this solution has been available to our advising team for years, we knew that a great marketing plan would be the key to our successful student roll-out.
Concentrating on an attractive marketing campaign, we decided that Apple Gift Cards would get their attention! After a three-week communication blitz, we had students signing in and checking their degree audits minutes after its launch! Students now have a new tool to ensure a more direct path to graduation and future academic success here at Davenport University. Students can check on their degree progression from home, the road or any wireless device! 
After the first month, over 2,700 students signed in and accessed their information. Of them, 98.75% said that the tool was easy to understand and over 95% of students said DegreePlan either met or exceeded their expectations! With 96% of our students stating that they will track their degree progression using DegreePlan, we all hope that it remains a powerful tool for student success.
---
Fostering Innovative Ideas at DU
Innovation Station is a great way for the DU community to generate innovative solutions that will significantly enhance the student experience - Sheri Maxim
Innovation Station gets a big "thumbs up" from me since it was pretty effortless to use and it helped generate lots of good ideas - Ray Grohowski
I recognized the complexity of launching Innovation Station and reached out to IT and the PMO for assistance. Innovation Station was launched on time and the pilot was very successful - Scott Epstein

One of the strategic goals at DU was to develop a way to foster and capture great ideas and make them come to life in order to better serve our students, staff and faculty.  To accomplish this, a project team was assembled to focus primarily on developing a process for soliciting, submitting and selecting these ideas.  A social media tool was already selected to handle user interaction but, the process around it had to be built.  
This was a non-IT, cross-functional project.  The services of a Project Manager from the PMO were solicited to assemble a project team and manage the project. The resulting team developed all the steps and procedures necessary for submitting ideas and reviewing them.  They then received approval to implement the plan within the given timeline.  As a final check, a pilot group tested the new system before the final launch, providing excellent feedback and paving the way for a very successful, final launch. 
Innovation Station was officially live on June 4, 2012.  During the initial campaign, 39 ideas were generated, 240 comments posted, and 609 votes made by some 212 users.  Approximately 20% of the targeted users participated.  From the result of the campaign, the evaluation team selected 3 ideas proposed for implementation.  
Launching this new tactic of capturing great ideas is just one of the many ways Davenport continues to solicit open and honest input from our faculty and staff in order to better serve our whole population.
---
TouchNet's Marketplace Functionality Brings Department Owned Store-Fronts to DU
The TouchNet MarketPlace uStore project was a fun and successful endeavor. It was a pleasure to participate - Casey Spencer
The MarketPlace upgrade was a very successful project...the group communicated well, committed willingly to the testing needs and were eager to learn new ways to use it in their work environments - Deb Brondsema 
Having the teams from different departments all meet and practice working on setup up a store at the same time - with an expert in the room was brilliant! That alone made me very comfortable with the software. I wish all software implementations offered that opportunity - Julie Gotch

In today's changing and challenging environment, the University has seen an increasing number of requests for credit card merchant accounts for online payment applications. While it can be advantageous to accept credit card payments over the Web, it is also an area of great liability. To address this issue, the University has implemented a campus-wide e-commerce solution called Touchnet Marketplace.
The Touchnet Marketplace solution offers the ability to set up a store, called "uStore," or simply a payment processing gateway, called "uPay." Many departments have taken advantage of the features and usability of Touchnet Marketplace and have moved or are in the process of moving their online e-commerce solutions to Touchnet Marketplace.
Some of the first uStores to be implemented was the Library's Testing Center. Their involvement from the beginning of the implementation of the Marketplace environment was greatly beneficial to getting their store launched. Their store allows them to collect user fees and registration for the TEAS V (Test of Essential Academic Skills.)