International Business, BBA
Skip to Program Curriculum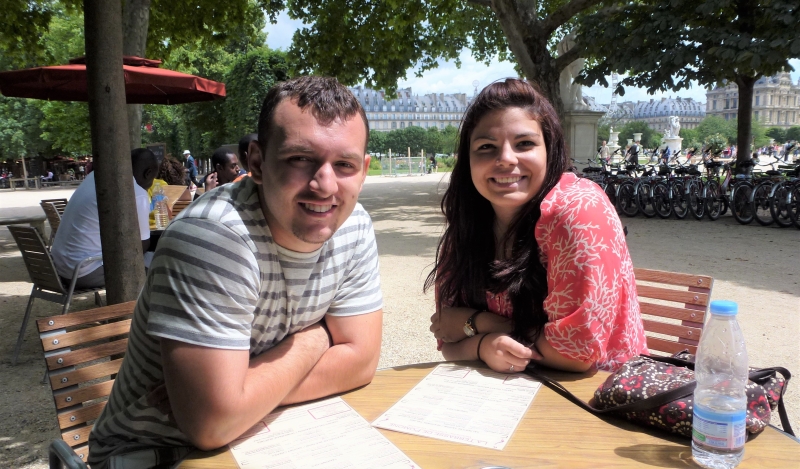 International Business, bachelor of business administration
See yourself succeed in the international business world.
As corporations establish overseas operations or work on strengthening business ties with global partners, demand for those with specialized skills in international business will continue to expand. As a specialist who understands the diversity of international business, you will be a valuable contributor in global business ventures.
The demand for professionals who can work in international settings will continue to increase as companies expand their global markets. Our comprehensive curriculum integrates international perspectives in finance, business law, strategic management, marketing, and human resource management to prepare you for your career in the global business environment. With your knowledge of the global applications of business practices and strategy, you have the edge in interacting effectively in both foreign and domestic markets.
The BBA in International Studies can be completed in-seat or online.
Download a PDF of the International Business program.
International Business is a great choice if you:
Want to learn how international trade, international relations and finance policies affect business decisions.
Seek an understanding of formulating international business planning processes
Enjoy traveling and interacting with people of different cultures and backgrounds
Analyze international business opportunities and markets.
Explore challenges to approach business decisions from different perspectives.
Can demonstrate competency in working with and managing people of diverse cultures.
Your ticket to the future.
Davenport study abroad programs are varied and offer both short-term and longer-term experiences in different locations throughout the world. There are summer, semester, group and independent study abroad options available as well as international internships. Grants and financial aid is also available to those who qualify.
Back to Top
Full Curriculum
BACHELOR OF BUSINESS ADMINISTRATION  •  120 CREDITS  •  INT BUS BBA
The International Business curriculum prepares students to meet the challenges of the global workplace. Varied learning methodologies focus on enhancing business fundamentals with the skills to manage cultural, social, and linguistic diversity. Successful students will acquire the comprehensive perspective, critical thinking, and problem solving expertise essential for international business operations.
Which class should I take? When should I take it?
2019-2020 Recommended Program Sequence International Business, BBA (INT BUS BBA):
International Business, BBA and printable pdf download
Foundations of Business
32 cr.
ACCT201
Accounting Foundations I
4 cr.
ACCT202
Accounting Foundations II
4 cr.
BITS211
Microcomputer Applications: Spreadsheets
3 cr.
BUSN210
Professional Ethics
3 cr.
CISP111
Requirements Planning and Development
3 cr.
FINC211
Corporate Finance
3 cr.
GPMT287
Principles of Project Management
3 cr.
LEGL210
Business Law Foundations
3 cr.
MGMT211
Management Foundations
3 cr.
MKTG211
Marketing Foundations
3 cr.
Major
37 cr.
FORL+
Foreign Language+
6 cr.
BUSN225
International Business
3 cr.
BUSN303
Business Research
3 cr.
BUSN496
International Business Capstone
4 cr.
FINC320
International Finance
3 cr.
HRMG213
Human Resource Management
3 cr.
LEGL320
International Business Law
3 cr.
MKTG421
International Marketing
3 cr.
MGMT467
International Management
3 cr.
Choose one of the following:
(3) cr.
MGMT381
International Management : Study Abroad
Variable cr.
SABR381
Study Abroad Experience
3 cr.
MGMT490I
International Management BBA Internship
3 cr.
Choose three credits from the following:
(3) cr.
COMM315
Intercultural Communication
3 cr.
HUMN310-314
Global Cultures: Choice of country or culture
3 cr.
SOSC241
World Regional Geography
3 cr.
SOSC301
Globalization and World Diversity
3 cr.
<!–– program json structured data ––>