Master of Urban Educational Leadership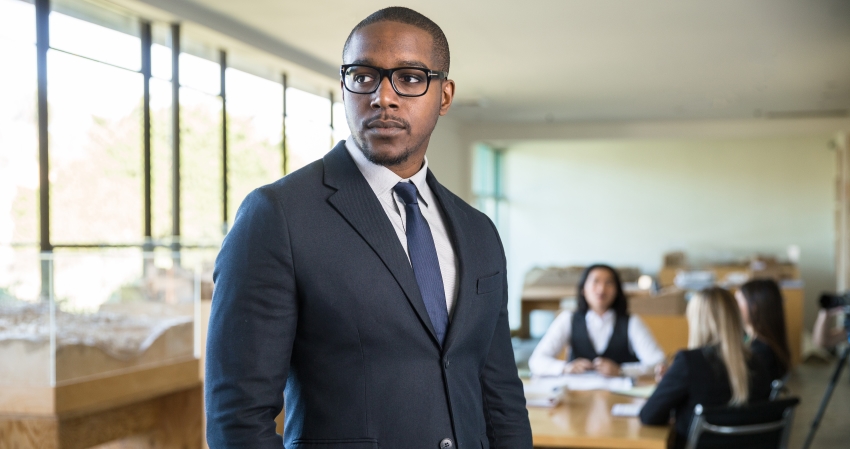 This leading-edge master's degree was born out of need to support and empower school administrators to be effective in urban environments.  Davenport University's College of Urban Education equips current and aspiring school administrators with the skills and strategies critical to leading PK-12 schools and districts in our cities.
With school administrators increasingly called upon to manage struggling schools and districts, the need is clear: more and better-prepared leaders must be nurtured. You may be one of them and the Master of Urban Educational Leadership degree can get you there.
What are the features of the Master of Urban Educational Leadership degree?
A 36-credit master's degree program that is:
Relevant with curriculum delivering best practices in urban educational leadership
Aligned to national standards for educational leaders
Qualified by meeting Michigan Standards for Preparation of School Administrators
This degree launches your career as a visionary educational leader with the right knowledge. It gives you confidence in your ability to bring change for the good to urban education practices
Course of Study
Davenport graduate programs will help you become a standout for leadership in education. Our innovative, highly-respected curriculum is the only program of its kind in Michigan offering this unique model. Our relationships with educational leaders across the region and beyond become your connections for the future. 
Foundations of Urban Educational Leadership
Concepts in Educational Leadership
Education and the Law
Race, Culture, and Equity in Urban Educational Leadership
Leading and Managing Urban Schools and Districts
Business Essentials for Urban School and District Administrators
Human Capital Management for Urban Schools and Districts
Strategic Improvement of Urban Schools and Districts
Financial Management of Urban Schools and Districts
Performance Management of Urban Schools and Districts
Instructional Core Transformation Strategies
Advanced Instructional Strategies for Urban Schools
Culturally and Linguistically Responsive Instruction for Urban Schools
Managing Partnership Development in Urban Schools
Transformation and Management of the Instructional Core
Certificate in Urban Educational Leadership 18-21 credits
Concepts in Educational Leadership
Race, Culture and Equity in Urban Educational Leadership
Strategic Improvement on Urban Schools and Districts
Human Capital Management in Urban Schools and Districts
Transformation and Management of the Instructional Core
Leading and Management Urban Schools and Districts
Internship (for aspiring administrators only)
For more information:
davenport.edu/college-urban-education or 800-686-1600