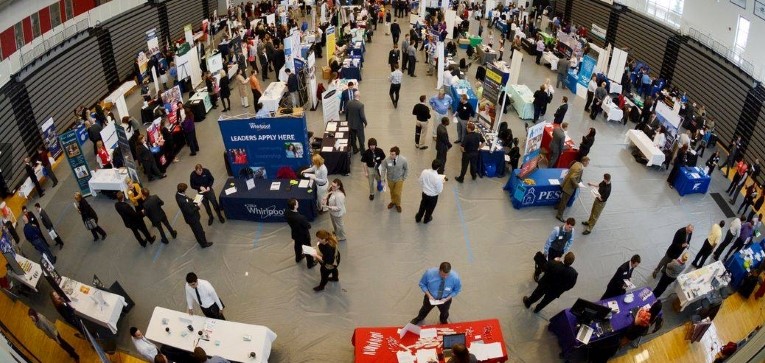 2019 Accounting & Finance Career Fair
Thursday, September 19, 2019 from 3:00-5:00pm
Don't miss the Annual Accounting & Finance Fair being held Thursday, September 19, 2019 from 3:00-5:00pm.  Candidates will have the opportunity to meet with college recruiters from local banks, corporations, CPA firms and other financial institutions.  The fair will be held in the Auxiliary Gymnasium of the Student Center on the Grand Rapids W.A. Lettinga Campus.
Current List of registered employers CLICK HERE
Career Service Guidebook CLICK HERE
Requirements: 
Career Services "Approved" Resume in Handshake (If you have a previously approved resume, go ahead and register TODAY) If you are NOT seeking a Winter 19 internship you do not need to complete requirement number 2.
Internship Seekers ONLY must do the following BEFORE September 15
Meet with an Academic Adviser and get a signed degree plan 
Email the Internship Course Application Package to Shari Watanabe, your Internship Manager (IM), as ONE COMPLETE SCANNED PDF

 file



Attend an Internship Workshop
INTERNSHIP INFORMATION CLICK HERE
Steps for success:
Update your resume and submit it in Handshake to be approved. CLICK HERE
Register for the Career Fair | Register Today!